Broader Range (2016)
ShaYne's massive synthpop album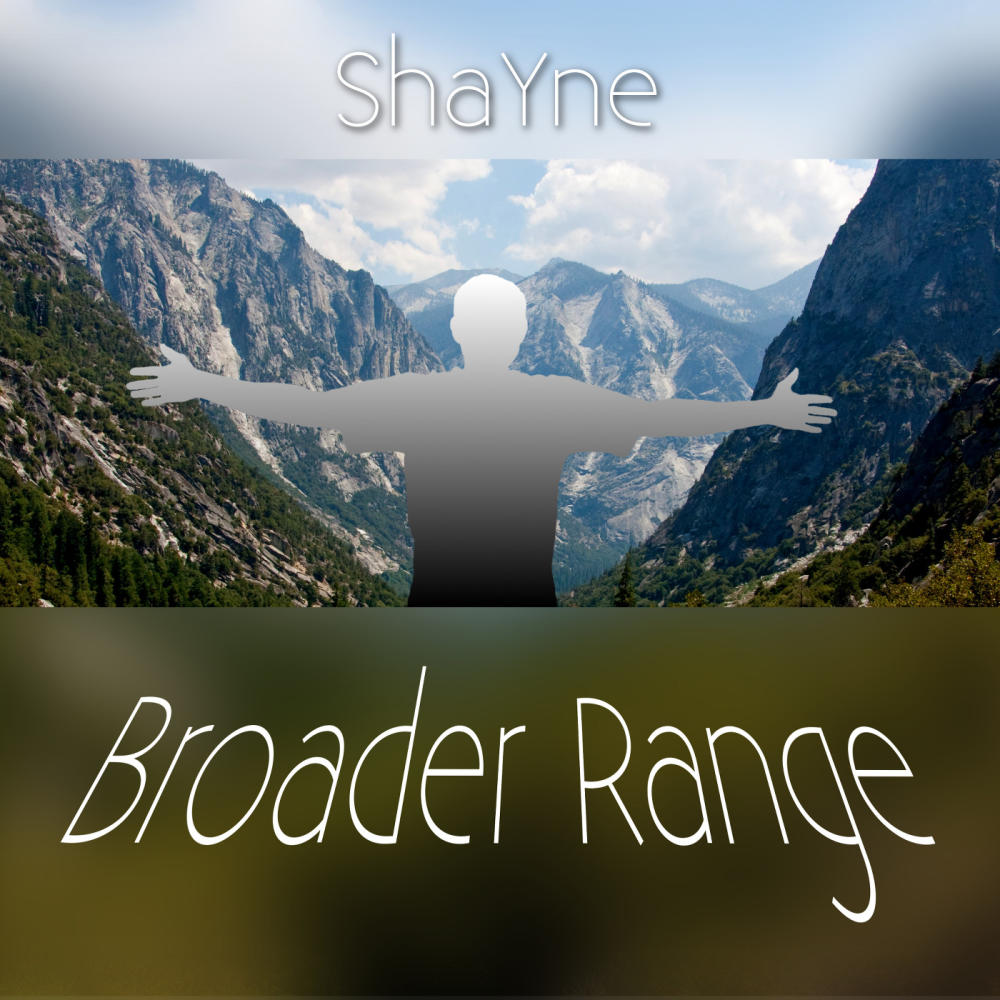 ShaYne's seventh full-length studio album is his biggest and most powerful yet. It represents a significant shift in ShaYne's sound, moving away from long instrumental tracks towards shorter synthpop songs. There are vocals (real and/or synthetic) on every track except one. While tapping into the current 1980s retrowave movement, it also forges ahead with new ideas and brings in some of the original Kraftwerk-esque magic that started the 80s synthpop genre in the first place, with synthesized vocals and robot sounds. With a nod to the fact that every Kraftwerk album had some technological theme, this album's theme is high-definition 96KHz digital audio. Every track was recorded and mastered to take advantage of the "broader range" of 96KHz/24-bit audio. The lyrics of the opening track include phrases like "Hear the broader range," "Listen to 96 kilohertz," and "High-definition." Analog synthesizers and effects are blended with newer digital technologies to create the perfect combination of melodies, sequences, and rhythms that everyone can enjoy. This is electronic music for the 21st century.

Available August 17th, 2016 in HD 96KHz/24-bit AIFF and FLAC exclusively at Bandcamp, as well as standard quality from BandCamp, CD Baby, Amazon, iTunes, Spotify, Apple Music, and more.
Be sure to visit the lyrics page.
Track listing:
Broader Range 5:17
My Phone 2:42
I Belong 7:10
Almanor Waters 3:36
Energy 4:32
Young Again 6:06
Justice and Mercy 2:00
This Is It! 3:25
Painter's Brush (Garden Dream Remix) 4:23
Professional Girl 5:20
Raise Up a Child 3:22
Travel Away 4:07
Equipment used:
Analog:
Dave Smith Instruments Mopho X4 & Tetra polyphonic synthesizers
Roland Juno-106 polyphonic synthesizer

Synthesizers.com modular synthesizer
Ibanez AP-7 phasers
Dunlop/MXR Analog Chorus

Boss DM-2w delay
Boss DS-1 distortion
Digital:
Cakewalk Sonar Platinum DAW
Plogue Alter-Ego/Daisy voice synthesizer
Izotope VocalSynth
Wavosaur VST Speek voice synthesizer
Native Instruments Absynth
Native Instruments Battery
Native Instruments FM8
Native Instruments Kontakt
Waldorf PPG Wave 2.v
Waldorf Attack drum synth
Cakewalk Rapture
Cakewalk Z3TA 2+
Cakewalk TruePianos
AAS Lounge Lizard
CWITec TX16Wx sampler
LiquidSonics Reverberate Core Convolution Reverb
Many other VST plugins
All tracks composed, recorded, and mastered by Shayne White using Cakewalk Sonar Platinum in Santa Rosa, CA, USA. Photography and artwork by Shayne White. Copyright © 2016 Blazing Edge Productions.