Gem Stars (2009)
Tales of High Adventure, Danger, and Romance as told by Synthesizers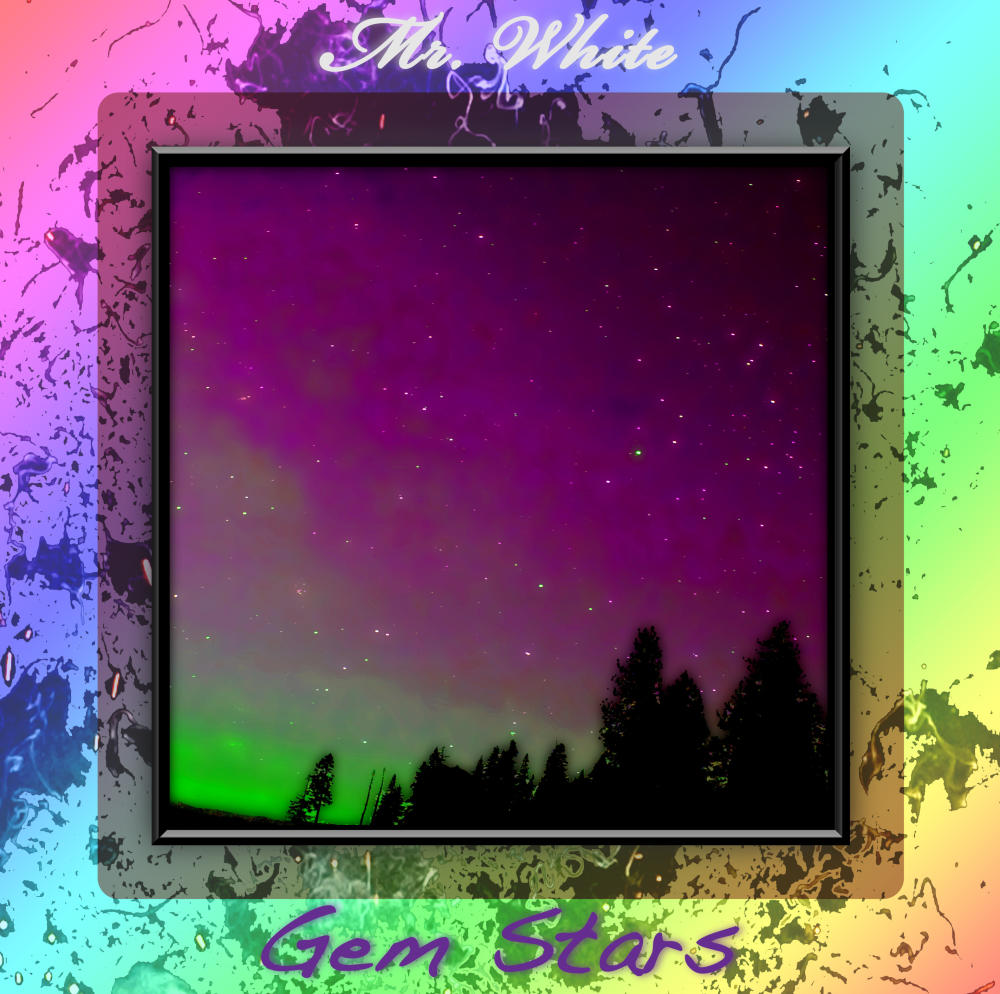 This was the album of ShaYne's dreams. Delve into a world of luscious soundscapes, dazzling textures, and a whirlwind of pure sound enjoyment. Every track has its own unique story and is designed to take you on a magical journey of electronic synthesizer music, ranging from mellow sleep-inducing space music to fast beats and driving rhythm.
Whether listening in the car on the open road, or with the lights out and headphones on under a snug blanket, this album is sure to delight your senses of hearing and touch.
This was the first release under the short-lived artist name "Mr. White."

Track listing:
All instrumental, made with hardware and software synthesizers and samplers, as well as Celtic harp on select tracks. All the music was composed, performed, and mixed by Mr. White from Sonoma County, California.